Sports and Recreation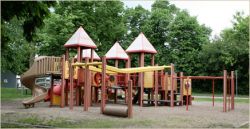 Traill County is full of opportunities for recreation and entertaining activities. See the map for attractions throughout the county. The baseball parks have been updated in Hillsboro and Hatton in the last two years. A new Wellness Center in Mayville and Fitness Center in Hillsboro provide those communities with state of the art equipment for exercise and health. Mayville also boasts a hockey arena. Wherever you go in Traill County, the parks provide year-round enjoyment with swimming pools, playground equipment, picnic sites, skating rinks and even horseshoe pits.

Traill County is also home to a number of annual community celebrations.
Hillsboro
Hillsboro Days, the third weekend of June, features a parade, tractor and draft horse pull and a kickball tournament to name a few exciting activities.
Hillsboro also hosts and ice cream social every Independence Day on the lawn of the Traill County Museum on Caledonia Avenue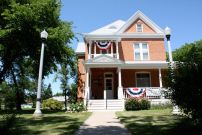 Every Fall the town hosts a big homecoming parade and pep rally to support the Hillsboro Burros high school football team.
Mayville
Every June Mayville hosts Summerfest, which features a parade, tractor pull and museum tours among other family-friendly events.
Each Fall, Mayville State University hosts the Farmers Bowl. This tribute to the university's farming heritage features a parade, community picnic and football game.
Hatton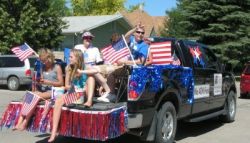 Hatton's 4th of July Celebration always draws a crowd with several events including a parade and demolition derby.